How to Generate Sales for Your eCommerce Business Using Direct Mail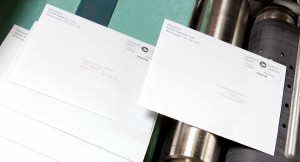 If you have an eCommerce website where you sell products or services, this blog article is for you. This article will give you a marketing plan designed to generate more sales from your existing customer list.
So, you've been in business a while and have developed a good list of clients. What are you doing with this list? Many on-line businesses are so focused on generating new traffic for their websites through on-line marketing and Google Adwords, they forget about the goldmine they have in their previous customer list. Have you considered direct mail? It's a great way to capitalize on the loyalty of your past customers to generate more sales.
According to a recent survey conducted by Target Marketing Magazine, the channel that delivered the strongest ROI for customer acquisition for B2C marketers was direct mail. Direct mail also scored highest among marketers for customer contact and retention.
Let's say you sell shoes. You know that the average person buys 1 to 2 pairs of your shoes per year. You have to capitalize on repeat business in order to grow your business! Here's how.
Mine your list.
Your ecommerce website supplies you with all kinds of data if you use it correctly. You can pull a direct mail list of everyone who bought shoes six months ago. You know they're likely to purchase again. You need to be in front of them when they do.
Plan Your Offer.
You know from you data that you'll likely sell 200 pairs of shoes, so now it the time to negotiate a mass purchase from your supplier to support your promotion. You should be able to negotiate preferred pricing which you can use to support a special offer to your client list.
Work with Your Fulfillment House
With prior planning, you can work with your fulfillment house to prep orders in advance and in bulk. This can save you in labour and fulfillment costs. Your fulfillment house can also receive orders for you from your direct mailing campaign. This will save a step in the fulfillment process.
Design and Mail
Design and mail your offer to your mailing list. A letter or card sent to previous clients is a great way to generate sales. It's personalized and is more likely to get opened than an email.
Support Your Direct Mail Campaign with email.
Support your direct mail campaign with reminder emails. This will increase the response rate of the campaign and result in higher sales for you.
Start Again & Repeat
This is a process that can and should be done repeatedly with clients on your list. If you establish a program of repeating this cycle monthly, quarterly or semi-annually, whatever makes sense for your business. This process will help grow your on-line ecommerce business.